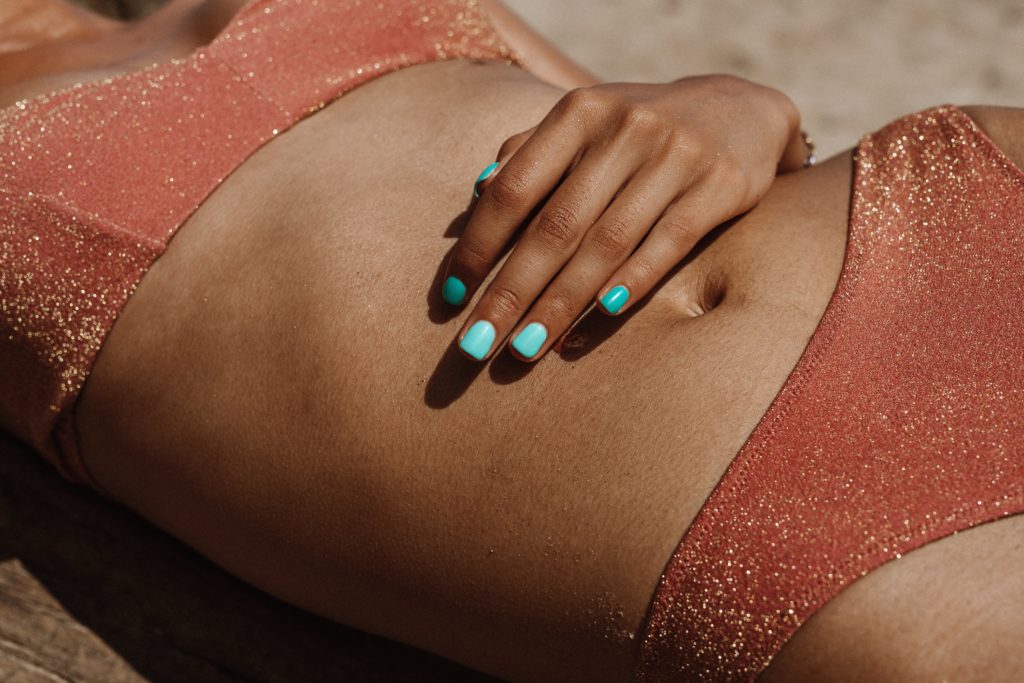 So you're wondering how to get rid of your belly in a week? If you have more than 5 extra pounds (not extra fluid, namely fat), then nothing. But, if you have a "gain" of only 2-3 kilograms (both water and fat), then you can solve the problem.
According to the Mayo Clinic, visceral fat is a type of fat that is found deep in the abdomen and surrounds internal organs. And getting rid of it is the most difficult thing. But it is possible, just follow the 5 rules.
P. S. Despite the fact that with a lot of weight it is difficult to remove the belly in just a week, scientists are confident that following these rules, you can get rid of fat in the waist area in 4 weeks. That is, you can say goodbye to a minimum of excess in 1 week, and you will even see that the volume of your abdomen is asleep, your favorite jeans that you could not wear after the New Year are finally buttoned up. But this will only leave extra fluid + a little fatty layer. To consolidate and improve your results, follow the plan for at least 1 month.
One more point: it is impossible to lose fat only in the waist area (exceptions are targeted liposuction, LPG massage of this area or other beauty procedures to combat fat deposits) – when losing weight, the volume of the whole body decreases.
Move as much as possible
Exercise is a great tool for improving your figure. Moreover, in order to burn belly fat, it is important not only to do crunches. Add tabata or cardio workouts to your routine that burn the most calories. Also, do a belly vacuum to help you reach your goal of getting rid of internal fat in the waist area faster.
To lose weight in a way that emphasizes not ruining the waist, all kinds of planks and side crunches are best suited, which focus on the transverse abdomen (deep anterior and lateral muscles). It is also recommended to do exercises to strengthen the back and pay attention to the legs and buttocks to balance the lower half of the body and give the figure an hourglass shape.
Eat more protein
To lose weight, you need to eat a lot of protein. It has to do with how your body processes insulin. The body begins to produce more insulin as we age because muscle and fat cells do not respond to it properly. Insulin resistance may develop. Basically, if the body doesn't respond well to insulin, it stores fat, especially in the belly area, according to the US National Institutes of Health.
This is where protein comes into play: A high protein diet may protect against insulin resistance. This is why the keto diet is often prescribed for diabetics. For example, Halle Berry has been following a ketogenic diet for more than 10 years precisely because of diabetes, and a protein diet is extremely good for the actress's figure.
Nutritionists recommend choosing lean meats and eating poultry and fish for more protein and less unhealthy fats. Another good option for vegans is plant-based proteins (beans and lentils).
Add more (healthy) fats to your diet
Think: olive oil (unsaturated fat) instead of butter and other animal fats (saturated fat). In addition to raising cholesterol, saturated fat also contains more visceral fat than unsaturated fat, according to a 2014 study in the journal Diabetes.
In the experiment, subjects ate 750 more calories per day over seven weeks, either in the form of palm oil (saturated) or sunflower oil (polyunsaturated). The first subjects who consumed animal or trans fats gained more visceral fat, and the second – more muscle mass, while the amount of body fat decreased. Omega-3 polyunsaturated fats can be found in nuts, seeds, and fish.
Plus: Foods with fat taste good and take longer to digest, so you can enjoy delicious meals and stay full. Just control the portions.
Pay more attention to how well you sleep.
Beauty sleep (7-9 hours) is really important. According to one experiment conducted in 2017 and published in PLOS ONE magazine, participants who slept 6 hours a night had an average of three centimeters longer waist than those who slept 7-9 hours.
Following a sleep schedule can also help shrink belly: women who wake up and go to bed at the same time every night have lower levels of body fat, according to numerous studies. There is confirmation of this. Models (among them Irina Shayk, Elsa Hosk, Sara Sampaio and other Victoria's Secret angels) have repeatedly said in interviews that the guarantee of their beauty and ideal figure is in a high-quality and long sleep.
Don't neglect fiber
Yes, protein is useful, but its decay products need to be removed from the body, because over time they can be toxic. In order to lose weight, it is important to eat more soluble fiber. It will also help you avoid overeating. Foods high in fiber can improve digestion and help you lose weight. Add more fresh vegetables and fruits to your diet (fruits only until 14:00), whole grain breads, cereals with a low glycemic index (buckwheat, whole oatmeal, barley porridge).