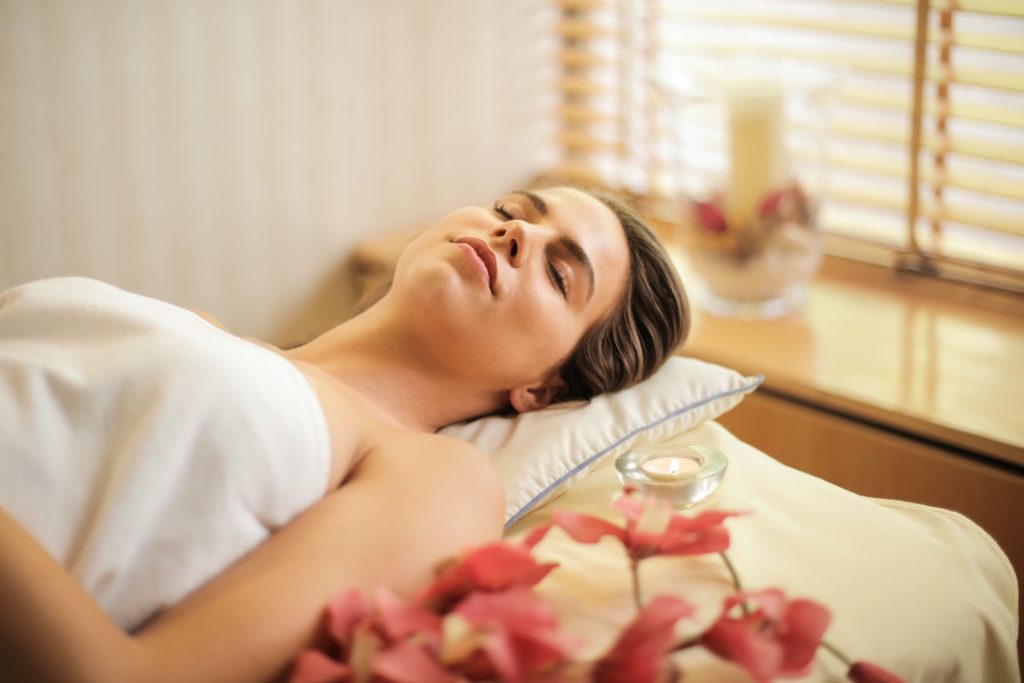 Mistake 1: not washing off your makeup before bed.
We all know perfectly well that the skin actively "works" during sleep: the processes of detoxification, healing and renewal are accelerated in it. Therefore, its appearance in the morning depends on the correct night care. First of all, thoroughly cleanse your face and neck from dirt and makeup. Focus on the condition of the skin: if it is prone to oily – choose gels and foams for washing, but if dry and sensitive – give preference to milk or micellar water.
Mistake 2: Apply SPF just once a day.
The protective factors only last for two hours. If you go out to lunch, then the foundation applied in the morning with SPF will no longer protect the skin from ultraviolet radiation. But that doesn't mean you have to rinse off all your makeup and reapply it: throughout the day, you can renew your defenses with SPF powders, kushnas and face sprays.
Mistake 3: using exfoliants irregularly.
In order for the care products to be absorbed faster, penetrate deeper and work better, it is necessary to regularly exfoliate the dead skin cells. For more noticeable results, we advise you to follow this plan: 1-2 times a week, apply an exfoliant with abrasive particles, and then apply a tonic or serum with acids.
Mistake 4: disrupt sleep patterns.
During the day, our skin has to withstand many negative factors, including ultraviolet radiation and polluted city air. Therefore, it is especially important to give her the opportunity to recover. If you neglect healthy sleep, you lose radiance and tone of the skin, and in return you get dullness and an uneven complexion.
Mistake 5: not cleaning your makeup brushes.
Yes, washing makeup brushes is boring. But do not forget that when in contact with the skin of the face, bacteria get on the brush and over time they accumulate between the villi. Accordingly, with each subsequent use of the brush, bacteria will return to your face. Therefore, it is necessary to regularly wash brushes with soap and apply special sprays from time to time. The main task of the latter is to remove minor contamination and disinfect instruments before use.
Mistake 6: there are too many sweets.
Who would refuse a delicious cake for dessert? Although for the sake of beauty of the skin it would be worth doing. Studies have shown that foods with a high glycemic index (white bread and sweets) trigger acne, while foods with a low glycemic index (most fruits and legumes) do not cause breakouts. Of course, we do not urge you to urgently forget about chocolate and cakes. But if you are struggling with skin imperfections, try to eat sweets no more than one or two times a week.