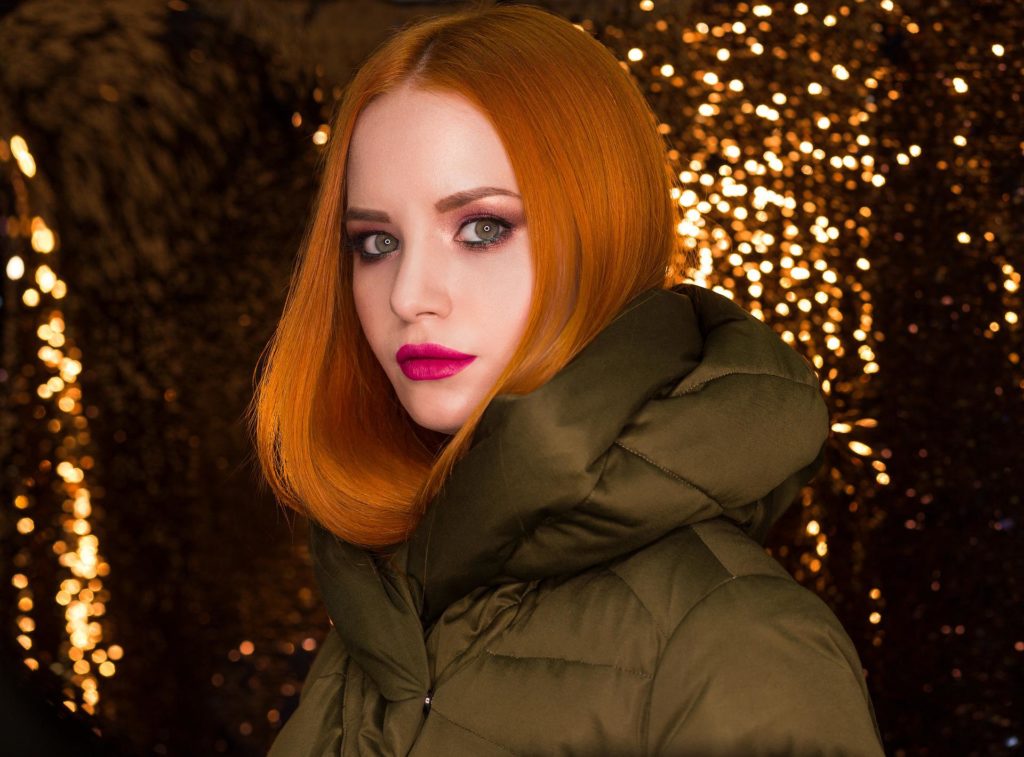 It is difficult to imagine an autumn wardrobe without a universal jacket, which is easily combined with leather dresses, palazzo pants, and knitted suits. This season, finding the perfect jacket is easier than ever: in their collections, designers have presented a wide variety of models for every taste. From masculine cut jackets with an accent on the shoulders to fitted blazers that emphasize the figure, from plaid to leather, from elongated to cropped, we offer a guide to the most current options.
Shortened
If the weather in your region allows it, enter this autumn with a confident gait and in a cropped blazer (we are delaying the time of classic trench coats and coats as much as possible). Cropped jackets in wool or tweed are the perfect piece for a transitional wardrobe. In the collections of Versace, Coperni and Fendi, you can find examples of how to adapt them to everyday looks. Check out Chanel, Balmain and Simone Rocha for more options for a night out.
Checkered
The checkered print can be safely declared a timeless trend, year after year it consistently tops the lists of the main must-haves. Autumn — 2022-2023 will not be an exception either. Tartan, houndstooth, checkerboard, "Prince of Wales", argyle and other variations of this universal ornament are presented in the new collections of Burberry, Chanel, Miu Miu, Dries Van Noten, Maison Margiela, Ralph Lauren. Dilute the cell with plain things, create a total look or experiment with other bold prints.
Leather
Leather (both natural and artificial) traditionally returns to our wardrobes in the first days of September. From biker jackets to leather blazers, Miu Miu, Balmain, Versace, Bottega Veneta, Khaite, Max Mara, etc. presented their fashionable variations of this absolutely autumn trend in new collections. We suggest this season to move away from restrained classics and experiment with shades – orange, red, blue and bright yellow jackets will bring freshness to your everyday looks.
Silhouettes
In 1947, when the world was recovering from the six-year war, Christian Dior presented a new ultra-feminine New Look silhouette. Massive foam shoulders were hidden on the mezzanine, and they were replaced by elegant dresses, corsets, winged hats and bar jackets (for cocktail bars in hotels). Jackets that emphasize the advantages of the female figure are returning to the fashion arena today. Just like 80 years ago, Christian Dior advises pairing them with narrow trousers or a lush midi-length skirt.
Emphasis on the shoulders
Garments with shoulder pads appeared as part of the uniform for playing American football in 1877, in the 1930s, with the easy introduction of Elsa Schiaparelli, it emigrated to the women's wardrobe, to become a symbol of strength and determination for women who are forced to were to replace their husbands in plants and factories. At the peak of popularity, shoulder pads were in the 80s (for inspiration, we advise you to watch the movie "Business Woman"), becoming a prominent feature of an entire fashion era. Today, this feminist detail is again among the favorites of world designers. Slightly raised shoulders, which seem to be hanging by threads, have a particularly interesting look.
Pink mood
Pierpaolo Piccioli declared pink to be the main color of the fall of 2022, in which he painted almost his entire collection (from sandals to jackets). "The color of love and freedom" is advised to also wear Etro, Dolce&Gabbana, Chanel, Lanvin, Giorgio Armani Privé this season. Why not, if it is gray outside the window, and the beige palette in the wardrobe is not enough to lift the mood?