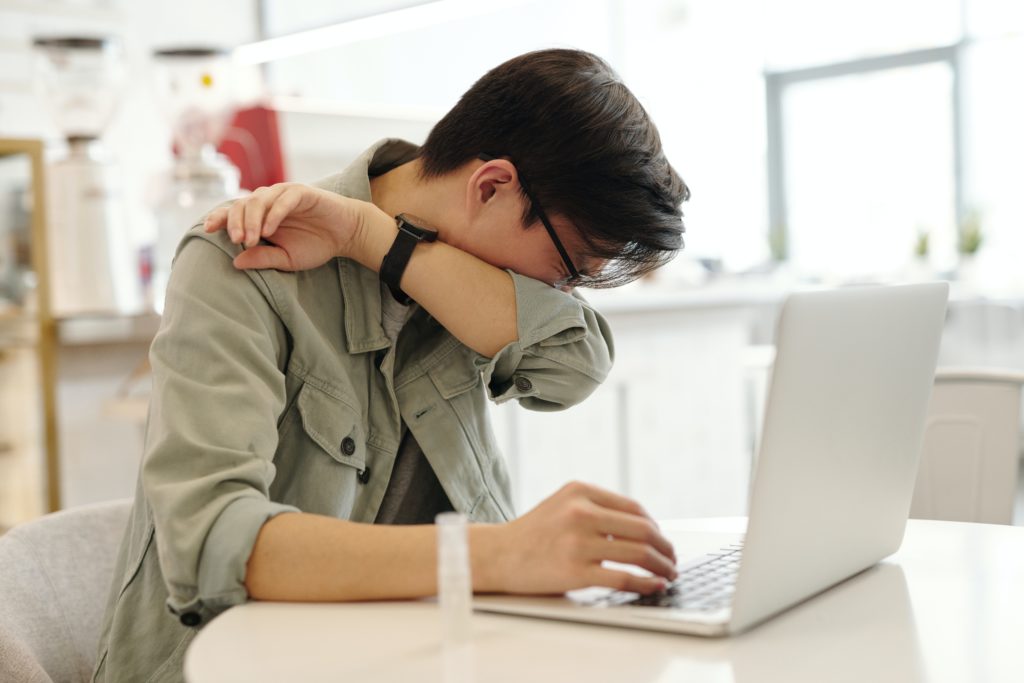 Today we will talk about a new approach to the treatment and prevention of Covid-19 using holistic, nutraceutical and oxidative therapy. According to the expert – Dr. David Brownstein from the USA, director of the Center for Holistic Medicine, nutraceuticals can help reduce the risk of illness and death from this new and dangerous infection.
Anti-epidemic measures should include the fight against known risk factors for the onset and severe course of coronavirus disease. And these include not only obesity, diabetes mellitus, cardiovascular diseases, but also a deficiency of vitamins, micro- and macroelements important for the immune system.
So, in the spring of 2020, Dr. Braunstein reported on the successful treatment of hundreds of patients with covid, among whom there were no deaths or hospitalizations. In his practice, he showed that people suffering from Covid-19 are severely deficient in vitamins A, C and D, as well as iodine. Replenishing the deficiency of these nutrients enhances the body's ability to fight the virus.
Vitamin A
Vitamin A is extremely important for the normal functioning of our body, and in particular the immune system. Vitamin A deficiency is a common problem worldwide and is especially common in children and pregnant women. In children, vitamin A deficiency leads to an increased risk of anemia, visual impairment, as well as intestinal infections, severe measles.
The protective role of vitamin A in infections is well known. It affects the synthesis of antibodies, as well as other important mechanisms of antiviral defense, in particular, increases the phagocytic activity of macrophages, which destroy viruses. Vitamin A affects the cytokine regulation of the immune response and has anti-inflammatory properties by reducing the synthesis of the most powerful inflammatory cytokine, TNF-alpha.
Retinoic acid, a derivative of vitamin A, is important for the formation of neutrophils in the bone marrow, which in turn are important players in antiviral defense. Vitamin D
Another key player in protecting against coronavirus is vitamin D. It is very important to know that vitamin D plays a key role in the immune system, it is needed to protect people from many infectious agents, including bacteria and viruses. People who are isolated or unable to go outside in the sunlight, living in areas prone to air pollution, malnutrition, overweight or obesity often have low 25 (OH) D concentrations and, as a result, have a weakened immune system and be exposed to increased the risk of viral infections, including Covid-19.
Modern research shows that vitamin D deficiency (<20 ng / ml) worsens the course of coronavirus disease. So, in severe cases of Covid-19, vitamin D deficiency is much more common than in mild cases. Vitamin D deficiency was found in 97% of critically ill Covid-19 patients requiring intensive care admission and only 33% of asymptomatic cases, suggesting that low vitamin D levels are a characteristic component of severe Covid-19. Vitamin D deficiency also increases hospital admissions and deaths from Covid-19.
The conclusion is clear: Vitamin D is an important component in the prevention and treatment of viral infections, and in particular Covid-19.
Vitamin C
Without vitamin C, a normal robotic immune system is impossible. Vitamin C maintains the integrity of the epithelial barrier and prevents infection from entering the body. Vitamin is needed for active phagocytosis and destruction of viruses and bacteria by phagocytic cells. Vitamin C deficiency leads to decreased immunity and increased susceptibility to infections. In turn, infections significantly reduce vitamin C levels due to increased vitamin C intake under conditions of inflammation. Vitamin C supplementation has the potential to prevent and treat respiratory and systemic infections. However, preventing infection requires dietary vitamin C intake that provides at least adequate, if not saturating, blood levels (eg, 100–200 mg / day) that are necessary for normal body function.
Iodine
The fourth element of Dr. Braunstein's quartet is iodine. Dr. Braunstein dedicated his famous book bestseller "Iodine: Why There Is No Life Bases It" to iodine.
Every cell in our body requires the presence of this important trace element. Iodine deficiency is a fairly common occurrence and causes major health problems. WHO estimates that one third of the world's population currently suffers from iodine deficiency. In the context of the Covid-19 pandemic, the question of the need to prevent the development of iodine deficiency at the level of government programs has become particularly acute. The effect of iodine on the immune system and the antimicrobial properties of this microelement has been known for a long time. Therefore, scientists suggested that iodine could be a miracle cure in the fight against the Covid-19 pandemic – both for treatment and prevention of this disease. Iodine plays a key role in inflammatory and infectious diseases and is necessary for complete phagocytosis and destruction of microbes. At the same time, iodine effectively supports the immune system in the fight against both bacterial and viral infections. Iodine has long been used to treat various infectious diseases such as influenza, leprosy, syphilis, and fungal infections. And its therapeutic effect is associated not only with a direct antimicrobial effect, but also with an increase in the body's immune defense against infection.