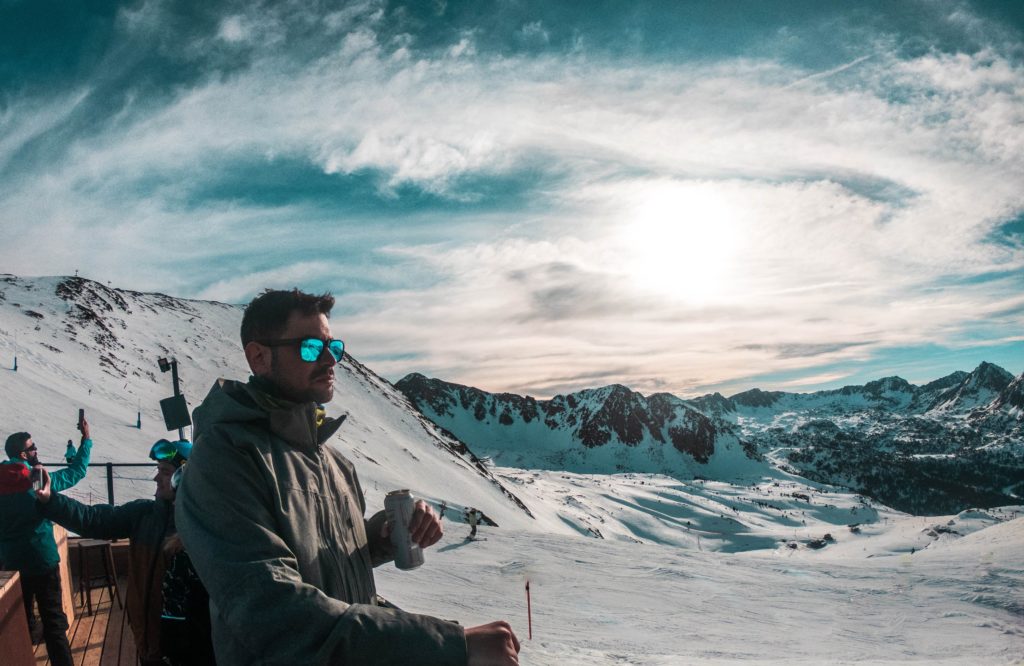 Many people frown dissatisfied even at the very word "winter" – it's cold, and even this snow! But if you do not like winter, it is simply because you have not yet learned to enjoy this wonderful time of year.
We know what to do to make you fall in love with winter and get the most bright and cool impressions from it. So we suggest you pay attention to a country where winter is just fabulous. Welcome to Andorra!
Why Andorra?
Andorra attracts tourists not only with its skiing pleasures and exciting free shopping, this European snow-capped area deserves the closest acquaintance, not limited to one winter resort. By renting a car, you will discover in a couple of days the charming atmosphere of small Andorran towns.
How to spend time?
Here you will find a large selection of cozy hotels, where winter vacation is sure to be fabulous. Take a look at the combined tours of Andorra + Spain to ride and enjoy the atmosphere of Spanish towns. Remember that the earlier you book a tour, the more benefits you get.
Andorra is a country where it is impossible not to fall in love in winter. Snow-capped mountains that cause real delight, cozy places, wonderful shops create a special mood.
What are the novelties of this season?
Andorra is a lot of cool resorts that are constantly evolving and preparing something new for each season. We have compiled a list of interesting things for you.
Ordino Arcalis Resort is fully integrated in Grandvalira. What does it mean? Now with the help of one ski pass you can start the season in late November and plan to ski in the Pas de la Casa, Grau Royge, Soldeu el Tarter and Ordino Arcalis. So do not restrain yourself and ride to your heart's content!
Ordino Arcalis started the season in late November and plans to end it on May 3. And this is a whole 170 days of skiing!
Vallnord-Pal-Arinsal has deployed 32 new snow cannons, 12 of which have low pressure. They are common in the Pal sector. So a mega-snowy winter is guaranteed for you! The Nizhniy Kami route has been widened to 12 meters, which increases the safety of skiers in this area. At the same time, new access to the Devesa track in the freeride zone was introduced, and the Snowpark debut zone was finally expanded to 15 meters wide. Pal Arinsal opened the season on November 30 and plans to end on April 30.
The main novelties of Grandvalira: the new Peretol sector. It is fully integrated with the rest of Andorra Station. Thus, Grandvalira will have another (already seventh) ski station this season. Currently, there is no parking in the new sector, but there are cash registers, ski and snowboard school. New blue track Solanelles XL. Two new green trails, Valira 1 and 2. New Valira lift. A new zone for debutants has been opened in the Soldeu sector.
Where to stay?
To your attention new hotels: Xalet Verdú 3 *, Ushuaia The Mountain Hotel 4 *.
Completely renovated hotels: Hotel Plaza 5 *, Apartaments Caribou 4 *, Ushuaia The Mountain Hotel 4 *, Atiram Centric 4 *.
Renovated hotels: Suites Plaza Hotel & Wellness Andorra 5 * (former Holiday Inn 5 *), Park Piolets Mountain Hotel & Spa 4 *.
Yes, in Andorra it is very easy to fall in love with winter, go skiing for the first time or improve your skills, and then after active and fun skiing – go to the SPA-center, drink mulled wine by the fireplace, walk in the snow that squeaks so nicely, and enjoy every minute of this wonderful time!