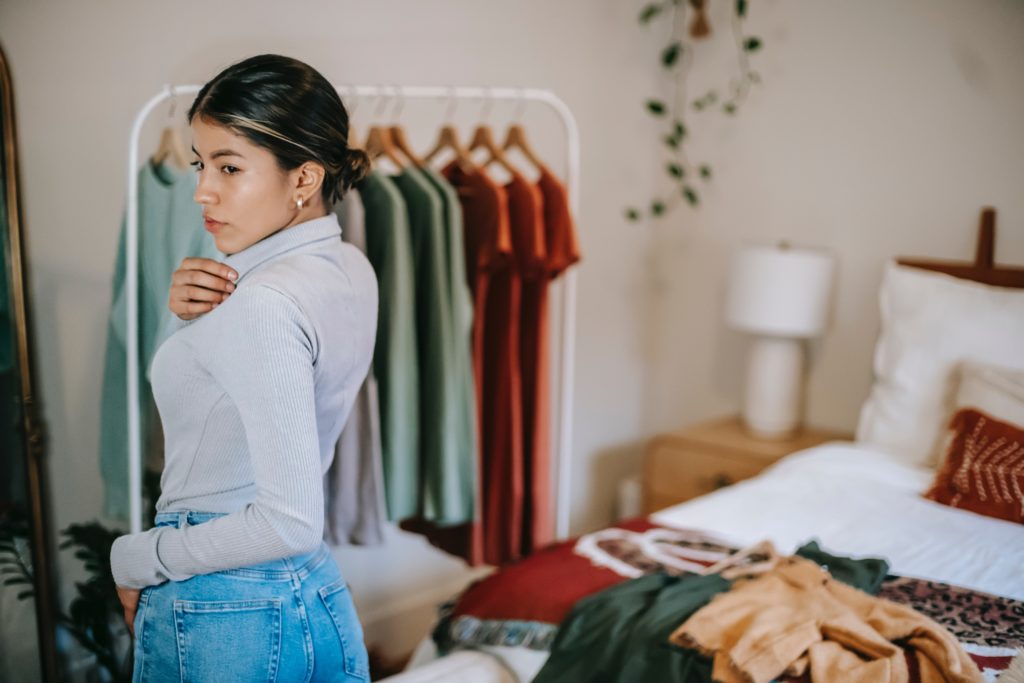 It is difficult to say goodbye to skinny jeans, but it is necessary. We wore skinny jeans for a long time and stubbornly, which was our second skin. Everyone wore skinny clothes – from stars on the red carpets to high school students. The model has been criticized by health professionals for wearing skinny jeans that can cause varicose veins and even affect birth rates. They were criticized as much as they were praised. Loved and hated.
Why did we stop wearing them? We were just tired of being crammed into skinny jeans, which restrained our movements and required us to follow a diet in order to get into the gloomy skins. But you shouldn't throw them in the trash right away, because fashion is cyclical, and maybe they will come back, who knows?
New generation prefers not only fashionable clothes, it is important to combine "stylish + comfortable". The world is entering a new stage of the denim cycle. One in which skinny jeans are out of fashion, and instead buyers choose looser styles that were in trend in the 90s.
"Cycles do come and go. And I think the pandemic has certainly played an important role for consumers looking for more comfortable denim. "- Levi Strauss & Co CEO Chip Berg said on CNBC.
It used to be that the buyer chose one trend in style and followed it, but now you can design your denim wardrobe with different shapes, colors, cuts and trim according to the mood. "The phenomenon of street style, which has emerged due to the growing popularity of social networks, means that we have a source of endless inspiration at hand. We can see real people forcing trends to work for themselves, not just through the filter of big fashion houses. It has definitely made us bolder, freer and more personal. " – says Lisa Aiken, former fashion director of Net-a-Porter.
The second life of jeans
With the ever-increasing environmental awareness of society, focusing on reuse, updated and improved jeans are a must-have in 2022. A great way to save and show your creativity: combine different colors of denim, patch your old jeans, sew a variety of patches.
Super baggy jeans
During the pandemic, the house became our office, so our priority was comfortable and loose clothing. Loose jeans are one of the forgotten trends that never seemed to return. And never, never say. According to influencers, street style icons and others, bulky jeans will be a good addition to your wardrobe. And if you take into account the comfort of this model, there will be no doubt.
Natural and neutral
Light and off-season, painted or unpainted. It is best to choose beige jeans, they are easier to combine and create interesting images. Light models will be the main focus of the image, so they should be complemented by a top-tone top, black or white top. We choose shoes according to the same scheme.
Straight
In the variety of styles we should not forget about the classic straight models, which are no less relevant this spring. They are convenient to use in everyday images, because they are easily combined with any top. So, wearing an elegant blouse and adding accessories, you get a romantic image. And with a T-shirt and a blazer you will get a wonderful casual bow.