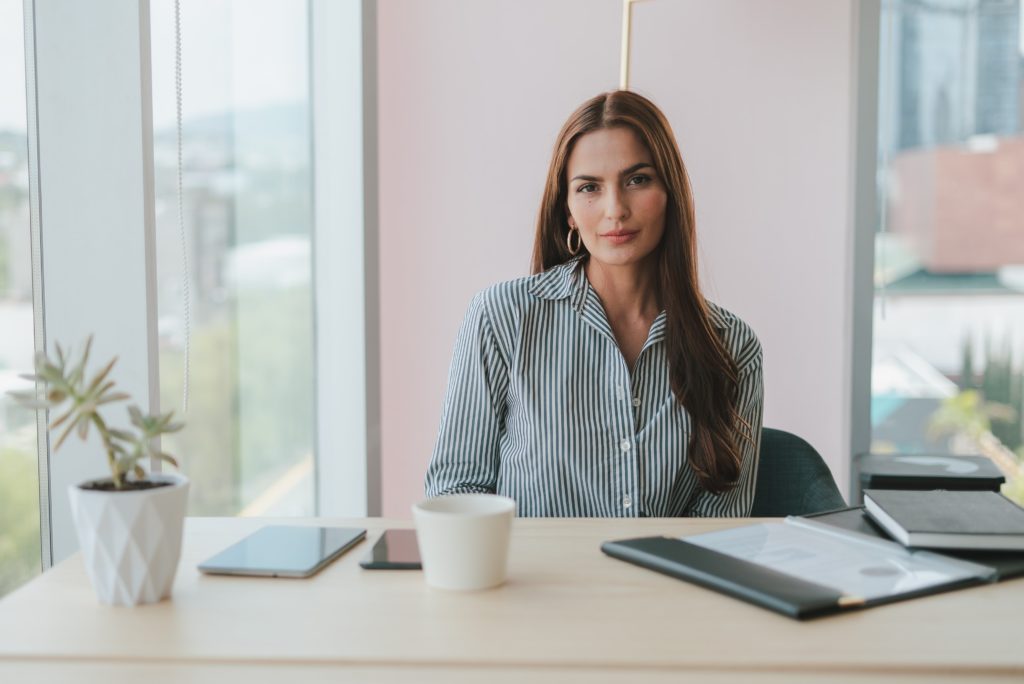 Bright lips
Makeup with an emphasis on the lips becomes more relevant than ever. Bright lipstick goes well with cozy basic sweaters, classic trench coats and other wardrobe items in neutral colors. Choosing the perfect shade of lipstick for this fall, bet on unusual shades of red, burgundy and brown, because it is simply impossible to come up with a more harmonious color scheme for this season!
Natural eyebrows
2022 can be called the year of naturalness – this applies to both the trend for manicures without manicures, and makeup – in particular, eyebrows. What you should forget (we hope you did it a long time ago) is eyebrows, clearly drawn with pencil, paint or henna, as well as thin eyebrows. All you need to make them look beautiful and natural is to comb your eyebrows with a brush and fix it with a gel that will securely fix the hair and add volume.
Focus on the eyes
If bright lipsticks are not for you, we suggest focusing on the eyes. Bright details, such as colored arrows, remain in trend. If you are a fan of the most natural minimalism, bet on beautifully painted eyelashes that will make the look more expressive, and on eye shadow in spring colors.
Fresh complexion
In the new season, you will not have to take powder and dense foundations from distant shelves, because the trend is still radiant skin, natural blush and a light moist shine on the face. Therefore, all you need for a perfect make-up is maximum hydration, liquid highlighter and cream blush that will refresh the image.