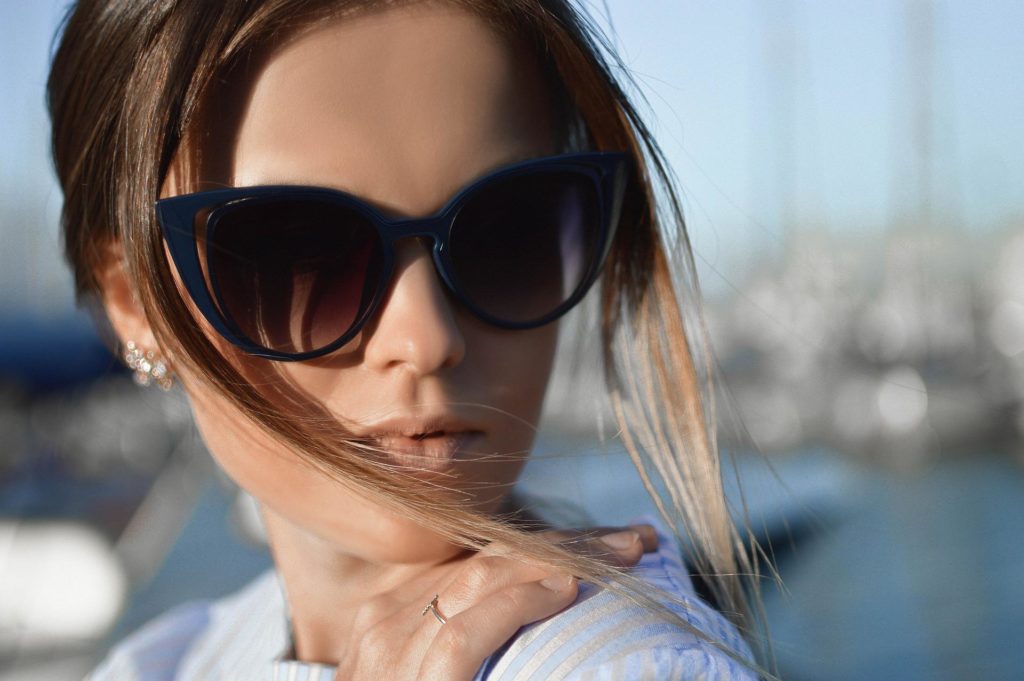 Let's quickly reassure you: true classics, such as Top Gun aviators and Ray Ban Wayfarers, will always find a place in your wardrobe. And even favorite models that have passed the test for more than one season, sometimes you want to dilute them with trendy pairs.
Considering the spring-summer 2022 shows, glasses are definitely not an accessory that designers would like to leave unnoticed in your look. Non-standard shapes and materials (from plastic to gold), all colors of the rainbow, both lenses and frames, immediately capture the eye and create a vivid impression (and vision, too). We analyzed the shows of international brands and highlighted five trendy pairs of sunglasses worth investing in this summer.
Y2K: The Reboot
If you believe that the new is the well-forgotten old, then today the catwalks have taken over the zero trends. The plastic glasses that you've probably tried on at gas stations and summer camp discos are making their way into our everyday lives with double relevance (not without the participation of Bella Hadid, Kendall Jenner, Kim Kardashian and other Y2K-era nostalgic influencers, of course).
Hello from other planets
The fashionable past is being followed by the future. Therefore, futuristic glasses are no less trendy this summer (the more non-standard, the better). We assume that it is in such places that the inhabitants of other planets are hiding from the sun.
The era of glamor
Being immodest in the choice of accessories is traditionally suggested by Balmain and Schiaparelli, who decorated their glasses with gold, stones and many chains.
Flower-candy period
Instead, Christion Dior, Versace and Isabel Marant advise to perceive gray everyday life through the glass of bright glasses. Designers are especially fond of pink and all shades of yellow.
Big size
In the summer of 2022, we advise you to pay attention to options with square frames, massive aviators and no less bold cat eyes. Models in which Hollywood stars hide from the intrusive paparazzi are necessary for everyone this season.