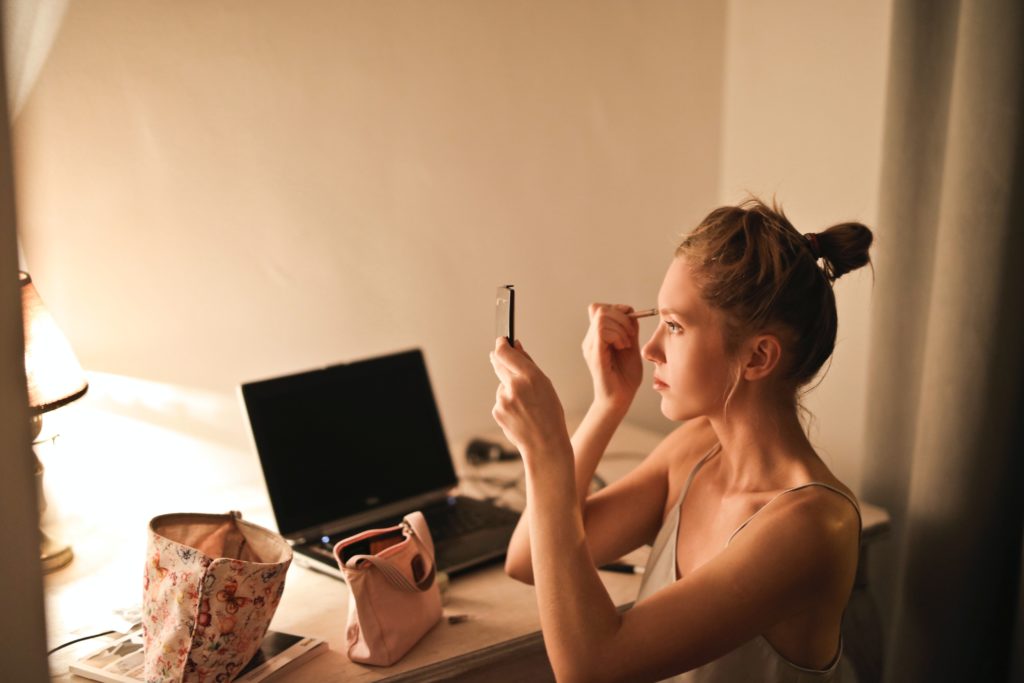 2022 has been officially declared the Year of Shooters. Thin and wide, refined and rough, classic and colorful – the arrows will dominate our makeup in all possible interpretations. Creating fashionable arrows, this year we are inspired by the popular series "Euphoria" and dramatic makeup of models from the last show of Chanel. From which we can conclude that we will rely on the effectiveness, unusualness and brightness. We have collected 5 variants of arrows that will be the most popular this year.
Thin and elongated
Thin and elegant arrows will be an ideal choice for everyday make-up when you want to avoid excessive drama. But the important nuance: they must be elongated and with a pointed tip to give the look a "cat" effect. With such neat arrows you can make a bright accent on the lips or withstand all the makeup in pastel colors.
Rough and noticeable
Deliberately rude, rebellious arrows will be at the peak of popularity this year. Stylists even offer to shade them for more theatricality, creating the effect that you forgot to wash off the makeup of the previous day. As a rule, in such a make-up we leave the arrows a dominant role, focusing on the eyes. But this does not mean that you can not make your lips bright.
Double
This year we are conducting bold experiments on the shape of arrows. Chanel, for example, suggested bold double arrows. We recommend combining such a bold version in the spirit of "heroin chic" with neutral lip make-up, so as not to create "too much" effect.
Colored
The enchanting series "Euphoria" now has a great influence on beauty trends, so it is not surprising that we are increasingly choosing bright multi-colored options instead of the standard black arrows. So look at the eyeliners of deep blue, green, purple and other bright colors.
With white eyeliner
Another element we borrowed from "Euphoria" is a white eyeliner. An important beauty trend this year – to bring a white eyeliner lower eyelids, and then bring it to the arrow. Thanks to this unusual trick, the look "opens" and becomes more expressive.