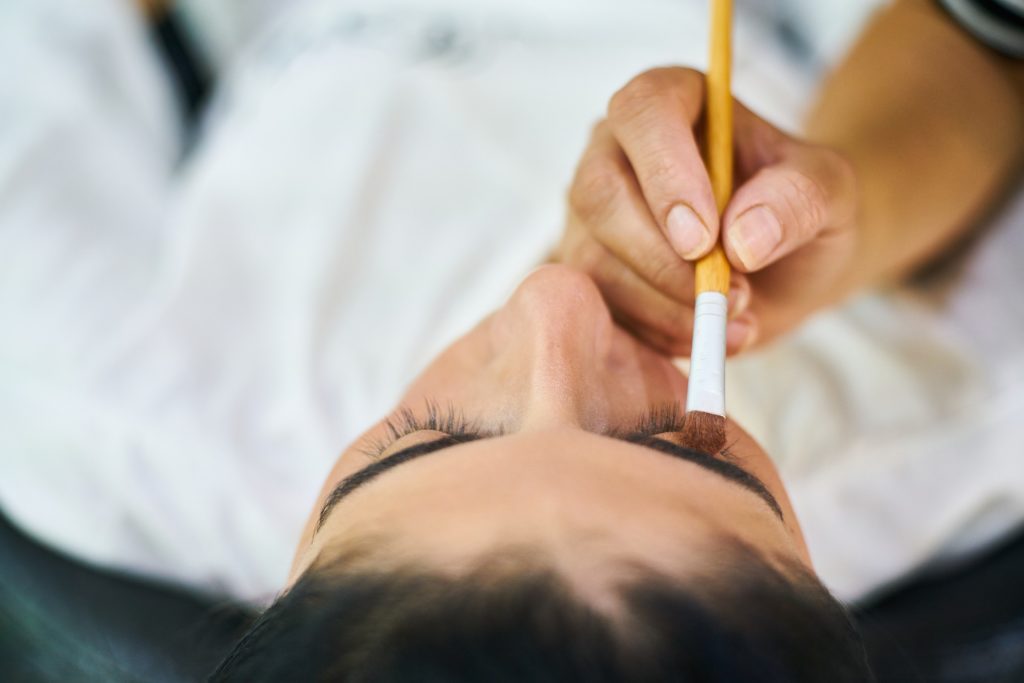 Coloring eyebrows is a tricky task, because even if you trust a professional, there is always a risk of getting the wrong shade and not recognizing yourself in the reflection. However, this is definitely not the end of the world, because even the most persistent paint washes off. These 6 tips will help speed up the process.
Wait five days
The first rule in case of unsuccessful eyebrow coloring is not to focus on the color obtained. Within a week, the paint will fade thanks to skin oils, regular washing and showering.
Colored eyebrows or skin?
The pigment that remains on the skin under the hair is the second point that must be taken into account. Use an oil-based or silicone-based makeup remover to remove excess paint from the skin. If a brown mark remains on the cotton pad, then you are on the right track. When the eyebrows dry, their color will become softer by at least one shade.
Try a clarifying shampoo
If you don't have five days to wait for the color to fade, try a lightening shampoo. Lightening shampoo is used to remove the remains of products and oils from the hair, so applying it to the eyebrows, you can expect the same effect. Apply the product to the eyebrows using a special brush and leave for 60 seconds. Then wash off.
Homemade recipe
If you have waited long enough, but the paint takes too long, there is a home remedy that is also used in some salons.
Mix baking soda and shampoo in equal proportions to the consistency of a thick paste. Apply the mixture to the eyebrows and leave for a few minutes. Then wash off. Keep in mind that the result may be noticeable after several attempts.
Bleach
Bleach is the last thing that can help. Despite the fact that it contains hydrogen peroxide, from which you do not expect anything bad, it is better to enlist the help of a professional. If you decide to do it yourself, put a few drops of bleach on a cotton pad and lightly wipe your eyebrows. Be careful not to get into the eyes.
Find a new master
If the beauty salon is to blame for the whole drama, try going to the hairdresser next time. As a rule, hairdressers-stylists have a deeper understanding of the shade palette. Also, maybe it's time to visit a new eyebrow specialist.