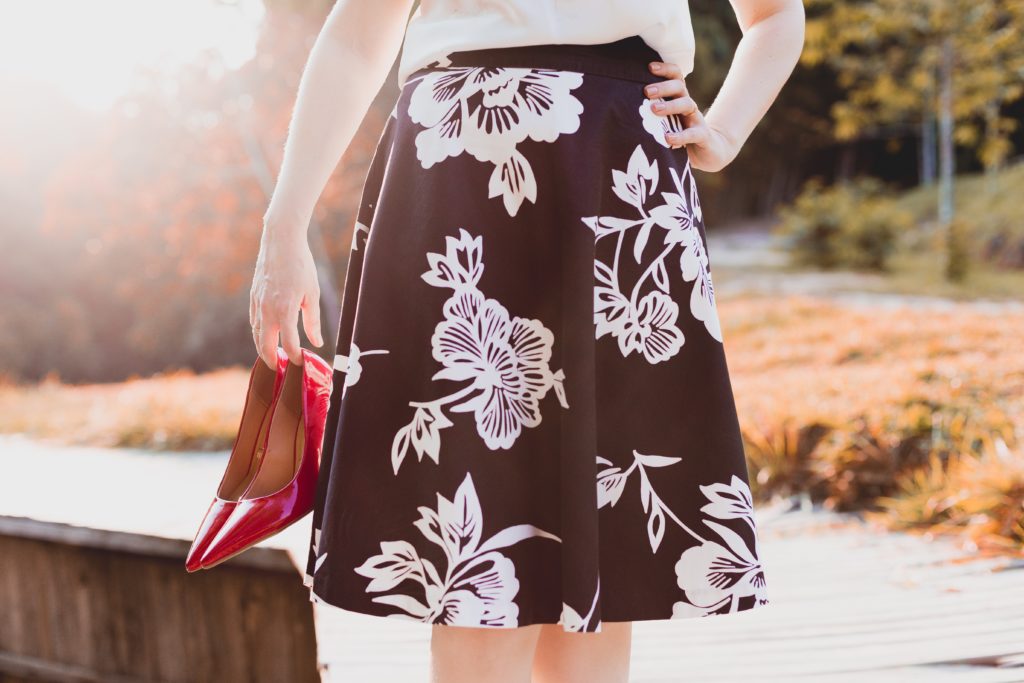 Last year, miniskirts made a triumphant comeback, shining in a whole new way on the catwalks of Chanel, Versace, Missoni and Miu Miu. Now the legendary silhouette, which takes us back to the times of freedom of thought and spirit, continues to rule fashion trends. There were so many short cuts in the spring-summer collections of 2022 that it is easier to identify those designers who stubbornly continue to refuse the new coming of the mini than to count the fans of liberated bows.
Short skirts gained popularity in the 1960s and 1970s, representing a playful and even daring trend that reflected the changes taking place in the then society.
The sharp, brutal and uncompromising atmosphere of the 2000s introduced a new type of miniskirt, which easily turned into a micro version, and also inherited a low fit from jeans that were popular at the time.
In 2021, the appearance of mini and micro skirts in the collections of world designers should be seen as a response to the severe restrictions caused by the global pandemic. But not only. Of course, we are already used to the fact that we need to cover our faces, but we are not ready to give up exposing the press, waist and hips. Crop tops, sometimes reduced to the size of ribbons, exposed navels and, of course, low-rise micro-skirts – brands from Courrèges, Etro and Miu Miu to Prada, Versace, Blumarine, Missoni, Balmain and Max Mara prove that it will be much easier to let off the accumulated steam. smarter with the help of wardrobe innovations, rather than demonstrations and protests.
As for the most relevant micro-skirts, absolutely any of their variations are held in high esteem. Flared, "pencil", bright or delicate tones, structured or enveloping forms – there are no restrictions below the belt.
However, not only the pandemic has affected how we want to dress now – in the post-COVID period. What is happening on the catwalks is also directly related to the new vision of a woman as an independent, strong and much more successful player in the world of business, corporate relations and even the perception of herself than previously thought.
Remember how long and zealously stylists insisted that if a girl bares her legs, she must "cover" the top so that dissonance is not created? Or rather, so that others would not be so uncomfortable to look at her?
Let's be frank, whether or not to wear mini, and now micro-skirts, is more a story about self-confidence than about decency or ambition. We were taught that a woman would never be taken seriously if she showed up to a work conference or job interview in revealing attire. But why should skills, abilities and professional competence depend on what you are wearing?
Micro-skirts are another opportunity for women to prove that knowledge, imagination and thought processes have nothing to do with clothes. Fashion editor Anna Dello Russo, who has spent most of her life in executive positions, prefers to dress in nude sets from Miu Miu, boldly proving that the modern boss lady does not have to wear boring suits and kitten-heels.