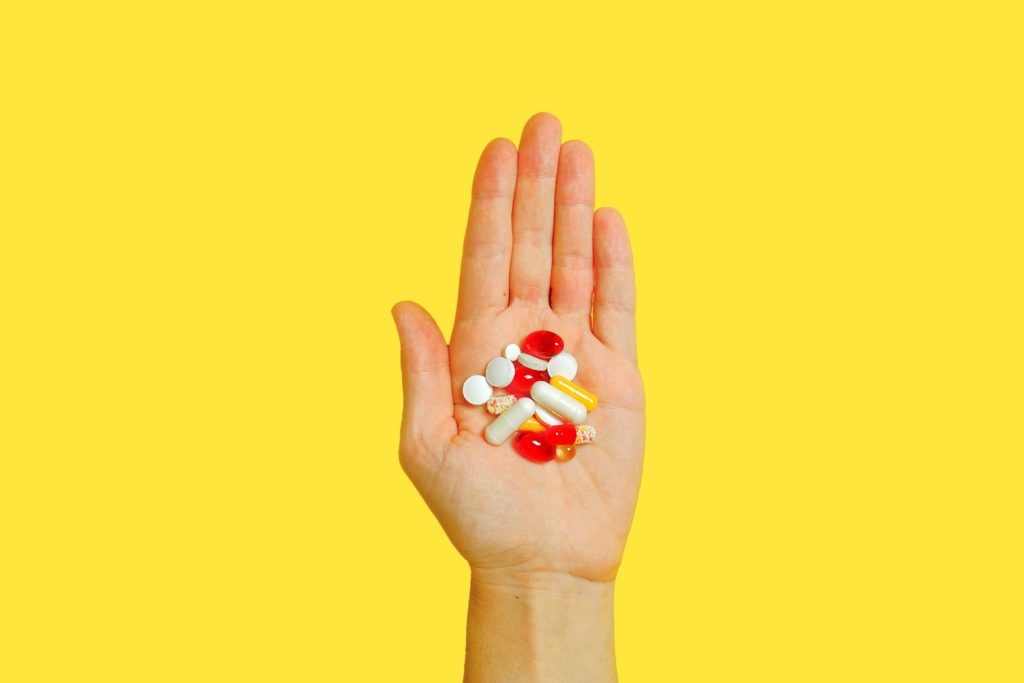 After the winter period, the body is most often exhausted: in winter, daylight hours are shorter, people are prone to colds and flu; work rhythm requires more energy. – Have you noticed that getting up in the morning is much easier in summer than in winter? Plus, stress, anxiety, nervous disorders – all this depletes the body, washes away the reserves of vitamins and minerals. By the end of winter, as a rule, almost everyone has signs of spring hypovitaminosis. In addition, spring is an off-season, a change in temperature, a favorite weather for all viruses and bacteria. Therefore, in the spring, the need for vitamins and minerals increases significantly to increase the body's defenses.
As a rule, there is no one vitamin that is lacking more or less. Vitamin losses occur evenly, especially if you do not take any complexes during this period. If someone tells you that you can "get" a sufficient amount of vitamins and minerals from food, do not believe it: it's not. A number of reasons (for example, nitrates and pesticides, which depleted the soil over time; thermal processing of products; their improper storage) led to the fact that the amount of useful nutrients in the composition of vegetables and fruits has sharply decreased. Therefore, in order to be exactly sure which vitamins and minerals you need, you need to regularly take tests: vitamin D, folic acid, vitamin B12, zinc, copper, calcium, etc.
Vitamin A increases resistance to infections and diseases, improves the immune system;
B vitamins strengthen the nervous system and help fight infections, help resist stress;
Vitamin C neutralizes free radicals, reduces oxidative stress, has antiviral properties;
Vitamin E protects cells from destruction by free radicals, activates protein synthesis, is necessary for the reproduction of immune cells;
Zinc helps in the fight against infections and colds, activates the production of interferon in the body and suppresses viruses, and also helps to recover faster from illnesses;
Selenium protects cells from damage, copper relieves inflammation, iodine regulates metabolism, physical and mental development.
But from food we should get enough proteins, fats, carbohydrates and fiber. Proteins are the building blocks of the body. They are needed for the growth of muscle tissue, the synthesis of molecules responsible for digestion, wound healing, collagen production, liver detoxification, etc. Food sources of protein are nuts, legumes and eggs. Fats are the protection of our organs and cells. They are necessary for the synthesis of hormones and the absorption of fat-soluble vitamins (A, D, E, K). Healthy sources of fat include avocados, nuts, flax, chia seeds, and vegetable oils.
On average, 30% of the diet per day should be protein and another 30% fat. Their required number can be calculated for yourself individually. You can calculate the amount of proteins using the Devine formula; To do this, you need to know your height. Thanks to this formula, you can find out your ideal body weight. And the amount of protein needed per day (in grams) is equal to the ideal body weight (in kilograms).
If with the onset of spring you want to diversify your diet after the winter months, preference should be given to seasonal products. As a rule, such products are not subjected to long-term transportation, but are delivered from nearby regions. They do not lie on the shelves for a long time, which means they do not have time to deteriorate. But still, vegetables and fruits are recommended to be soaked in water for 1-2 hours so that nitrates and pesticides, if any, come out of them. To check this, I recommend getting a nitrate meter in your kitchen – and you will always know exactly the amount of nitrates in seasonal products.
Let's see what kind of fruits and vegetables you should buy in spring in shops and markets. Avocado is a very healthy fruit, it strengthens the cardiovascular system, promotes weight loss by breaking down bad cholesterol in the body, and also improves memory. Avocados are a source of healthy fats for the body. Avocados contain approximately 20 vitamins, minerals, and antioxidants, including vitamin A, vitamin E, vitamin C, iron, and B vitamins.
Citrus fruits (oranges, lemons, lime, grapefruit, tangerines). Everyone knows that citrus fruits are rich in vitamin C, but they are also rich in folic acid, vitamin A and vitamin E. Citrus fruits help strengthen the immune system, help normalize metabolic processes (remove toxins and toxins). In addition, citrus fruits strengthen the work of the cardiovascular and nervous systems. Therefore, if you are not allergic to citrus, then this is a great product for the diet.
Green onions are rich in vitamin A and C, vitamin K, folic acid, potassium, calcium, phosphorus and magnesium. Young green onions improve the digestion process and stimulate the secretion of gastric juice. It also helps prevent colds and strengthens the immune system.
Also in the spring you can see the radish. It contains almost all B vitamins, as well as calcium, magnesium, sulfur, zinc and iron. In truth, the radish is not very popular now, however, it is very useful. Radishes are low in calories and consist mainly of fiber. In addition, it improves the digestion process and removes excess water from the body. It can be served in the form of carpaccio: cut into thin petals, salt, drizzle with truffle oil and pepper.
If you feel a breakdown, constant fatigue, drowsiness, irritability, lethargy, apathy, if your hair splits, your skin peels, your nails exfoliate – all these are signs of hypovitaminosis. You need to start solving the problem with laboratory diagnostics, that is, with analyzes. In parallel, start adjusting your diet to get enough protein, and eliminate unhealthy foods from your diet. According to the results of the analyzes, it is already possible to begin to "close" the basic deficits and work with those conditions that can be identified. A specialist in preventive medicine, a nutritionist, will help you decipher the tests and select vitamins and minerals based on the results.
If this is not done, unfortunately, the consequences can be sad: weakened immunity, chronic diseases, premature aging of the skin and internal organs, disruption of the nervous system, cardiovascular diseases, muscular dystrophy. Therefore, if you notice the first signs of hypovitaminosis, hurry up to get tested. Your health is in your hands!