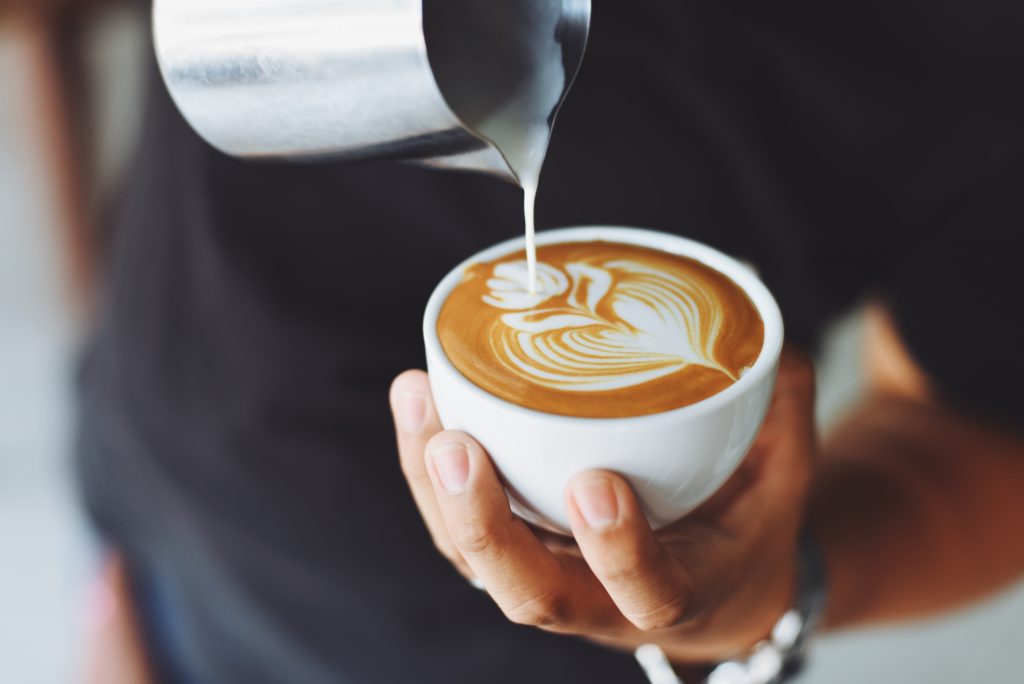 Is coffee harm or benefit? – there is no definite answer: the drink contains both. How can you benefit and not be harmed? Does coffee really affect the beauty of facial skin? How much coffee can you drink per day? Experts answer.
It is generally accepted that the permissible intake of caffeine for a healthy adult is up to 400 mg per day. "It's about two, well, a maximum of three cups of espresso or Americano," says a nutritionist, food therapist. "According to statistics, it is this dosage that is most often normally absorbed and well tolerated, that is, it does not give any side effects."
But in the modern rhythm of life, it is not always possible to comply with WHO standards, and often people abuse this invigorating drink. With a regular high consumption of coffee, the nutritionist notes a decrease in iron, calcium and zinc, mainly in the female body. And also with an excess of caffeine and its ability to accumulate, a person risks facing a number of consequences: from various rashes to exhaustion of the nervous system and the accumulation of stress hormones. Nutritionist notes that most often it is not drink lovers who abuse coffee, but people who are used to stimulating themselves – she advises them to dose the amount of caffeine.
Nutritionist also emphasizes the importance of an individual approach and the genetic aspect in the negative effect of coffee on the body: "If a person has a set of genes that rapidly metabolize caffeine, then coffee will not affect the skin or blood vessels." Speaking about coffee, the doctor means a pure, high-quality and natural drink, without added milk and sugar. After all, coffee with milk – and even worse with syrup or sugar – is considered a meal and can negatively affect not only the condition of the skin, but also the intestines as a whole, the nutritionist says.
There is no scientific evidence that pure coffee has a negative effect on facial skin. On the contrary, coffee works as an antioxidant and prevents aging. For health benefits, nutritionist recommends drinking one cup of espresso a day without food.
Geneticist, gerontologist ironically says that every person is individual and is born without instructions, so there is no single rule regarding coffee for everyone. Nevertheless, he also advises drinking coffee without milk. It is better to draw a conclusion to a specific person whether he should drink coffee based on personal experience, and not on the basis of a fashionable analysis of genes responsible for metabolism and sensitivity to caffeine. "The genetic test provides only 5% of the variability in this trait," explains the scientist. "For people with a fast metabolism of caffeine, coffee will do more good than harm." Geneticist also notes that coffee can increase the risk of nervous and cardiovascular diseases. However, in moderation, coffee does not affect the skin or the aging process.
The same opinion is shared by cardiologist, adding that thanks to the antioxidants and alkaloid included in coffee, the drink has only a positive, tonic effect on both the nervous and cardiovascular systems. The main thing is not to abuse it, because with the help of coffee we stimulate the body, receiving short-term energy, but this ultimately leads to its depletion.
So, the conclusions: it is better to drink coffee clean, not hot, without additives, without washing it down with food in the morning. At home, you should buy green or natural coffee beans, or brewed ground coffee – it contains more antioxidants. Decaffeinated coffee spares the nervous system, and coffee without milk and sugar can easily be considered a drink of beauty.