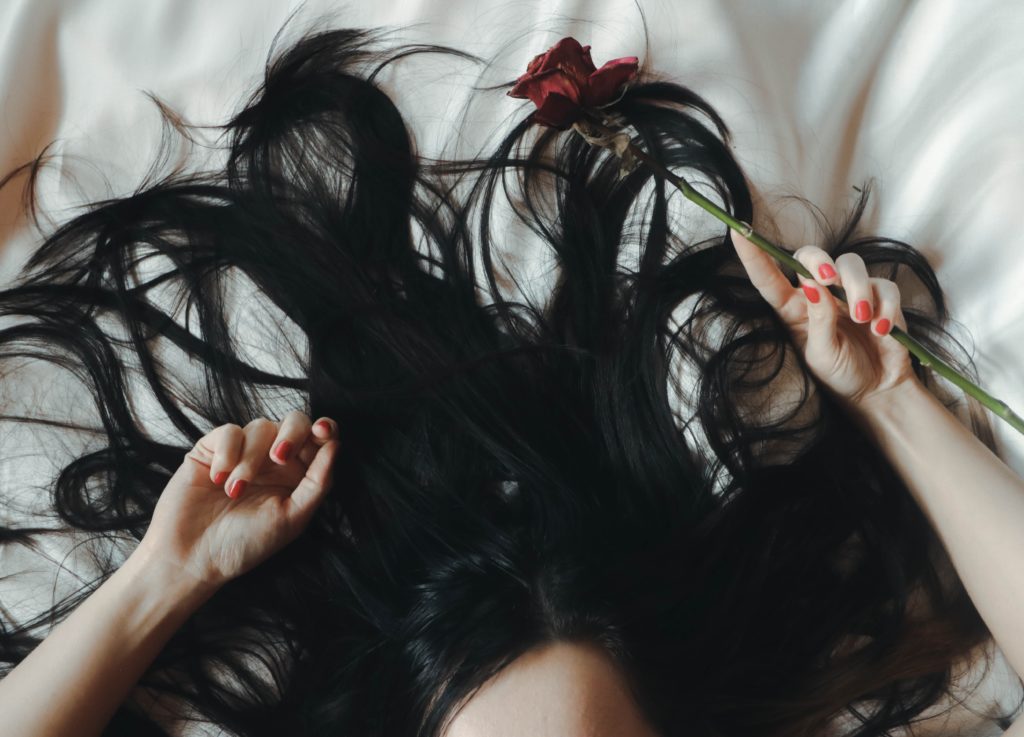 Hair is one of the first areas of our body that responds to stress, and the stress in our lives over the past month and a half has been and is abundant. How to save your curls, read in our material.
Digestive problems, skin rashes, hair loss – these are the most popular queries that we have been able to follow in Ukrainian women lately. And this is not surprising, constant stress, prolonged depression and anxiety are reflected in our appearance. We have already talked about how to care for the skin in extreme conditions, and today we will talk about hair and its rehabilitation in difficult times for our body.
Marie Claire's editorial office spoke with a trichologist-rehabilitation specialist and co-founder of the COMA trichology and hair restoration studio. We learned what are the most common hair problems during stress, as well as how you can help your curls look healthy and "alive".
How does the condition of hair depend on stress?
Stress has a very negative effect on the body as a whole. And as a result, we see the deterioration of the skin and hair. During stress, the hormones adrenaline and cortisol are released, which affect the condition of blood vessels, metabolism, glucose levels in the body. The vessels spasm, the nutrition of the hair follicle is disturbed, the microbiome of the scalp changes. As a result, exacerbated or manifested conditions such as dermatitis, seborrhea, hair begins to fall out. Very often there may be itchy skin and a feeling that the roots of the hair hurt.
What are the most popular signs that you need to save your hair?
If the hair began to fall out more intensely and this process does not stop for 1.5-2 months – this is a reason to consult a specialist. Itching, dandruff, inflammation – do not expect that it will pass. Fragility, dullness, cut ends – it is worth changing care.
What do you advise for active hair loss?
First of all, do not self-medicate, and consult a specialist. After all, the loss of time and the transition of the state to a chronic course is dangerous. The approach should be comprehensive: nutrition, nervous system, tests, care, appointment of special remedies against hair loss and follow the recommendations. Adjust to the fact that the results of the fight against hair loss you will not see in 2 weeks. This is a long process (3-6 months) and you need to be prepared for it.
What to do if your hair starts to get too greasy?
To begin, you need to determine what it means to be fast. If you are a young woman or a man, you live in a metropolis and wash your head every other day – this is the norm. If this frequency of washing was established in the transition age, and you are now 30 years old – this is your norm, and millions of tests and changes in shampoo will not dramatically affect the situation. If you normally wash your head in day two, but for the last month you have to wash every day, this situation should be addressed. To choose a special care, add to the care of peels and shampoos, it will also be appropriate to consult an endocrinologist or gynecologist.
What other hair problems can be during stress and how can they be avoided?
During stress, all hair problems are exacerbated or manifested, even when they have never been. During stress, many of us stop eating normally or do not eat anything but coffee or sweets. Of course, this causes both hair loss and dandruff and itching. The oiliness of the scalp increases, as the sebaceous gland under the influence of stress hormones begins to work harder. These are the main problems. And it is important not to procrastinate, but to turn to a specialist to solve them.
Expert advice
The main tip: if you have the opportunity to continue hair care, still use it. After all, many people in a stressful state forget to wash their heads. It will not help anyone, it will only harm you.
Take care of yourself and take care of your appearance, because the usual beauty treatments will help to avoid unpleasant consequences in the future.