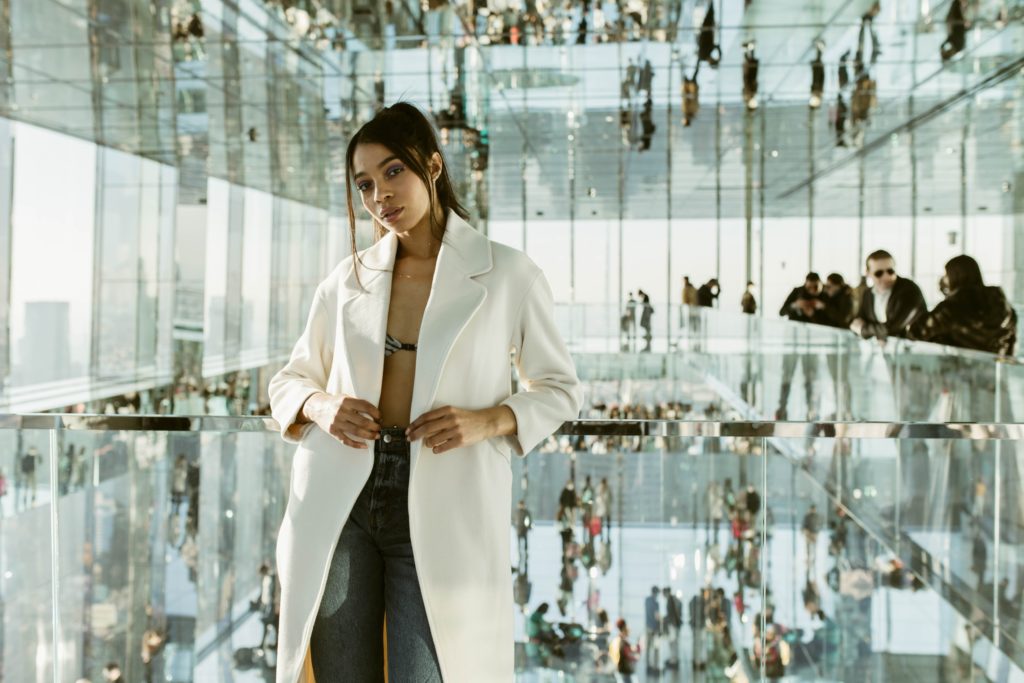 Our coat is mistakenly associated with a purely business style and strict images. And what if you look at the classics in modern reading? We offer you 6 fresh options that can be easily repeated. Spoiler: they are mega-comfortable and stylish!
With a sports suit and Chelsea on a massive sole
This is an ideal option when you do not know what to wear in a hurry. Complement your favorite joggers and skinny ones with chelsea, and add a coat on top. Voila! Casual image is ready.
With sneakers and a baseball cap
Dilute your favorite casual sport. Choose sneakers for the usual sweaters and jeans, and a baseball cap is perfect as a headdress. In this way, sports elements neutralize the austerity of the coat and add lightness to the image.
With eco-leather pants and sneakers
Experiment and replace simple jeans with eco-leather pants – one of the key trends of the season. This will make the image much more interesting, and sunglasses will complete it.
With a knitted suit
If comfort is a priority for you, but you do not know how to combine it with the latest trends – we have a solution. Stop at a plain knitted suit, wear a coat, and use the now trendy dutiks as shoes. You will definitely appreciate this image during your active everyday life.
With shorts, boots and a sweater in ski style
Whether it's a date or a meeting with friends, this option of styling a coat is definitely a win-win. Wide boots will favorably emphasize the slender legs, and a cut on the sweater will open the collarbones. Casual and sexy.
In monochrome images with color accents
Time to play with color. It's simple: create a monochrome image and add accent color to the tone of your mood. This trick will definitely bring a touch of freshness.