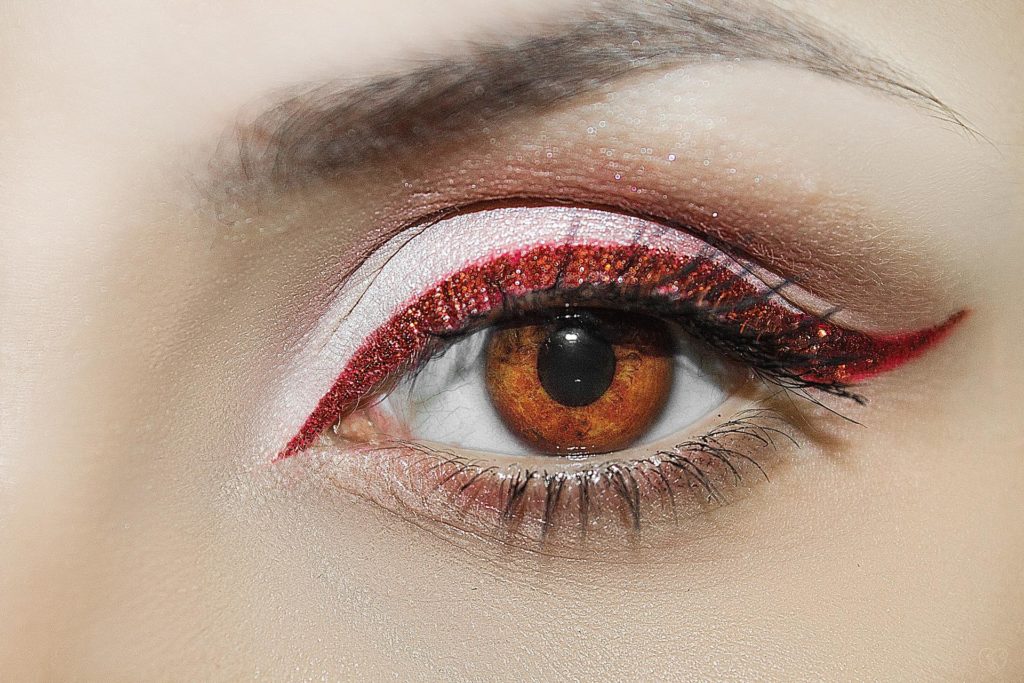 Before the beauty world was flooded with the trends of microblading, combed fluffy eyebrows or ultra-thin "threads", highlighted eyebrows were quite popular.
The original supermodels of the 1990s, like Linda Evangelista, bleached their brows for avant-garde photo shoots, while New York clubbers regularly lightened them for parties or just everyday life. Celebrity makeup artist Kevin Aucoin even devoted a separate chapter to highlighting eyebrows in his 1997 book Making Faces.
Bleached brows are a relatively new concept in the beauty world, gaining popularity in the early 1990s, but the trend for barely noticeable brows has been around for ages. People started plucking their eyebrows in Europe as early as the Middle Ages, and by the Elizabethan era, eyebrows were completely plucked or bleached en masse. A very high, broad, bare forehead was the standard of beauty, so people got rid of their eyebrows to achieve this high forehead look. In those days, they even used walnut oil on children's foreheads to prevent their eyebrows from growing.
In the modern world, with the onset of the 1990s, bleached eyebrows began to be preferred by models and clubbers, since the invisibility of eyebrows gave a rather expressive and unusual look to the face. In the nineties, experimenters and enthusiasts shaved their eyebrows or opted for bleaching cream: this decision gave them more space for creativity and self-expression.
One of the main reasons why highlighted eyebrows have become fashionable today is the DIY (Do It Yourself) culture. Since the beginning of the pandemic, people have been shaving their heads, experimenting with makeup and generally changing their appearance in every way. After periods of crisis, people often have a desire to have a more creative and expressive look. For example, noticeable changes in appearance and fashion took place after both world wars – just think of the aesthetics of the stormy 1920s or Christian Dior's New Look. People feel a real need to do something fun and unusual to mark a new era, to respond to changes in society and to demonstrate internal change. Bleached eyebrows have also become a kind of blank canvas or tool for those seeking change.
As 2021 draws to a close, bleached brows have already become the defining trend of the year, with influencers, models and stars from Lizzo to Kim Kardashian, Madonna, Katy Perry and Lila Moss lighting up their facial hair en masse. Even Kanye West shaved off his eyebrows completely, not to mention the popularity of the trend on Instagram and TikTok. This fashionable beauty trend quickly hit the catwalks. Already at the beginning of 2022, designers bleached the eyebrows of models for the presentation of their own collections of the autumn-winter season 2022/2023 and used a similar beauty solution already during the shows of the spring-summer season 2023.
It's no secret that eyebrows can completely change your face – thick or thin, curved or straight, naturally fluffy or carefully painted – depending on the shape, the perception of your face will change. While we've spent the last few years growing and taming thick, bushy brows, the world has now decided to do a 180-degree turn and bleach them.