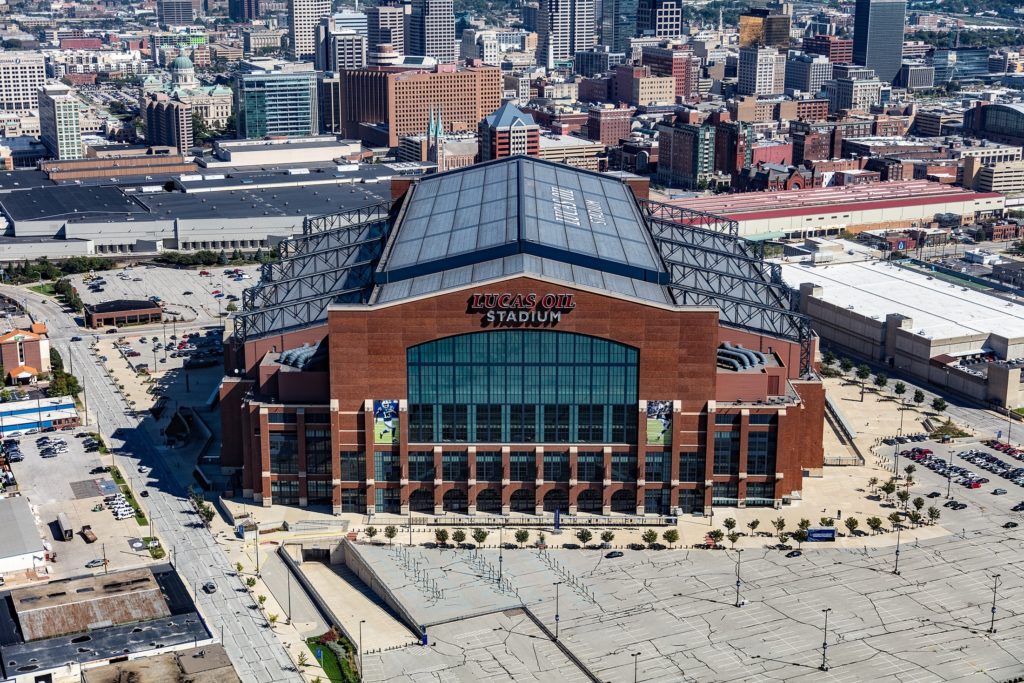 The capital of Indiana, the first mention of which dates back to the 19th century. Indianapolis is the largest automotive center in the western United States, with several race tracks open on its territory, where new car models are tested and sports competitions are held.
In addition to sports, the city hosts major cultural events such as the Indianapolis International Film Festival, the Fringe Festival, the Heartland Film Festival, the Midwest Music Festival and the Indy Fest Jazz Festival. The city is very attractive from an architectural point of view; here you can see modern beautiful buildings, buildings of past centuries, beautiful squares, separated by park zones. Walking around the city will be much more interesting if you alternate them with visiting attractions, which are more than enough in Indianapolis.
The most important historical monument is the Scottish Rite Cathedral, which today hosts major business meetings, banquets and concerts. For celebrations, a banquet hall is open; there are also several auditoriums where lectures and meetings are held. Connoisseurs of theatrical arts should visit the Indiana Repertory Theater, which hosts comedy, classical, drama and contemporary productions.
The city has several botanical gardens and protected areas, the most attractive is the park called "Butterfly Paradise". Here you can see hundreds of species of colorful butterflies, there are pavilions with birds, as well as picnic areas. The history of the city's development will introduce you to the Indiana State Museum, whose collections showcase cultural, economic and military achievements. Valuable historical and archaeological artifacts are also presented in the Museum of American Indians.
The Indianapolis Center for the Arts is known far outside the city; it occupies a complex of buildings on an area of ​​more than 12 acres. The complex includes 13 studios with modern equipment, which regularly host photo and art exhibitions. There are also three large exhibition galleries and a very interesting gift shop, as well as a large library. This center hosts a wide variety of cultural events dedicated to different areas of contemporary art.
Fans of natural attractions will love Fort Harrison Park, its area is about 1,700 acres. On the territory of this park there are special walking paths, as well as various sports grounds and specially equipped picnic areas. Several interesting historical sights have been preserved on the territory of this huge park. Here you can see the buildings that were erected for military camps during the Second World War.
There are interesting sights in Indianapolis for the youngest travelers, they will be interested in visiting the Children's Museum. It looks more like a modern entertainment center, where kids are offered to combine active rest with cognitive activities. This museum has a climbing wall and carousels for children of all ages, as well as 10 thematic galleries with interactive exhibits dedicated to various fields of science.
In the very center of the city there is an interesting memorial complex War Memorial Plaza, its area is more than 10 hectares. Here you can see many interesting monuments, they are dedicated to the US military who participated in various hostilities. Now the territory of the memorial complex is decorated with beautiful fountains, and in the warm season on its territory you can see a lot of landscape decorations.
Benjamin Harrison's mansion is a notable excursion site. It is considered one of the most beautiful architectural monuments in the city. Over the years, this mansion has retained its original appearance. Today, an interesting museum of books is located within its walls. In addition to rare printed publications, visitors to the museum will be able to see a lot of other antiquities, as well as the personal belongings of the famous owner of the mansion preserved here.
Indianapolis is rich in architectural landmarks and a variety of museums. Several exhibition centers are open in the city, where a variety of cultural events are regularly held. Young travelers will also like to relax in Indianapolis, because many city theaters and museums are for children. The famous architectural monument is the Indiana State Capitol. This beautiful Renaissance state building was built in the 80s of the 19th century. It has recently undergone a complete renovation and is now open to the public, the entrance to the territory of the attraction is free.
The Scottish Rite Cathedral is also an important sightseeing site. This large-scale building has become the location of several concert and exhibition halls. It is here that a significant part of cultural events and official receptions, banquets and presentations are held.
Among the family houses, it is worth highlighting the mansion of Benjamin Harrison. It has been converted into a museum and is one of the most visited cultural institutions in Indianapolis. The mansion includes ten spacious rooms and a magnificent ballroom, the decoration of the rooms amazes with its refined and sophisticated style. The main exhibits of this house-museum are books, of which more than three thousand are collected here.
The cultural program must include a visit to the Arts Center, which has 13 art studios, 3 exhibition galleries, a library with a beautiful atrium and a concert hall. Literally every day, entertainment and cultural events are held here, which will be interesting to all travelers.
You should definitely include in your leisure program a visit to the local Indianapolis Zoo, which is located in the heart of Indianapolis. Among its inhabitants are elephants and bears, dolphins and zebras, giraffes and rhinos, as well as other species of rare animals brought from different parts of the world. Wine connoisseurs will love a guided tour of the local Buck Creek Winery. On its territory there is a tasting room, as well as a large shop where you can buy your favorite drinks.