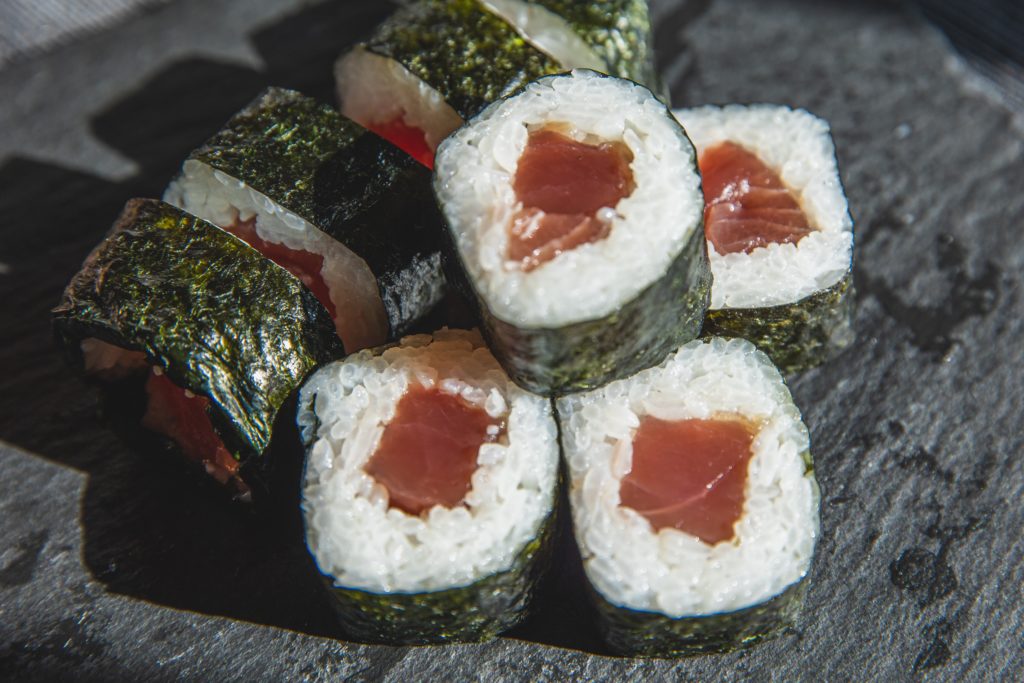 The likelihood that a resident of Japan will live to be 100 years old is much higher than that of any other person on Earth. More and more research is linking this to specific aspects of the Japanese diet. Here are the top Japanese dietary habits that are likely to help us live as long as possible.
Good Fat
Even at school, Japanese children learn to navigate the national recommendations for healthy eating. The school menu is full of vegetables and almost no refined sugar. Also, you can rarely see juice or soda on the tables. From early childhood, the Japanese learn to be conscious about their diet and live in accordance with the acquired knowledge until old age.
At the same time, diversity is the basis of the daily menu. Instead of a large main course, there are several small portions, usually at least three, that go with soup or rice. This provides an excellent combination of nutrients.
Most of all, the Japanese food system differs from ours in that it has much less red meat, milk and dairy products, but more fish and seafood. Also, Japanese food is mostly steamed or eaten raw – this means that much less nutrients are lost during food processing than when frying. Accordingly, the Japanese consume significantly less saturated fatty acids, but a lot of useful polyunsaturated fatty acids. Dietary intake of saturated fatty acids has long been associated with an increased risk of many serious diseases.
Isoflavones – soy's secret superpower
Soybeans and non-starchy vegetables such as broccoli, cabbage, and cucumbers are also typical of the Japanese diet. And these are the only recognized sources of isoflavones that are said to have anti-cancer properties and have positive effects on the cardiovascular system. Researchers believe that high soy consumption is responsible for the low death rates from breast and prostate cancer in Japan. But that's not all: soybeans are also an important source of vegetable protein, which is said to prevent cardiovascular disease and cancer. The good news is, a Harvard study shows that avoiding starchy vegetables can help you stay lean. The fact is that when you eat potatoes, corn or peas, the body stops burning fat, because it is busy digesting vegetables. Therefore, it is better to focus on soy, asparagus, mushrooms and zucchini.
Matcha – the power of herbal antioxidants
Matcha, white tea, green tea… they all have something in common – the Japanese love to drink them. And all these teas are a storehouse of antioxidants. Green tea is made from the same leaves as black tea. The only thing for green tea is that the leaves are only gently steamed after drying, due to which the healing properties are preserved. For more than 5,000 years, green tea has been considered a medicinal plant, and as far back as the 9th century, it was drunk as an elixir to preserve eternal youth and longevity.Today we know that the health benefits of tea are due to "secondary plant substances" such as catechins, polyphenols, tannins and EGCG. Together they have anti-inflammatory, antibacterial and antioxidant effects.
Try matcha. It is "ground tea" which is made from grated green tea leaves. Since the body receives, so to speak, the entire leaf, and not just the hot infusion, you immediately get even more nutrients. Matcha tastes like freshly cut green grass with a creamy note – and connoisseurs idolize this drink.
Less salt
Japan is known worldwide for its love of salt. The Japanese salt even fruits! And remember the classic soy sauce, which has 13% salt. However, the Japanese government has launched a massive nutrition campaign, drawing attention to the severe damage that salt can do to the heart and kidneys. After all, the sodium found in table salt raises blood pressure, even if you eat a healthy diet.
The daily norm of salt for a healthy person is 6 grams or a teaspoon of salt. Eating more salt increases your risk of high blood pressure, stroke, or heart attack. How to reduce the amount of salt in the diet? Limit your consumption of prepared and frozen foods, cheese and cold cuts. 100 grams of salami contains half the daily salt requirement. The less salt you eat, the less water will be retained in the body. The outlines of your body will only benefit from this.