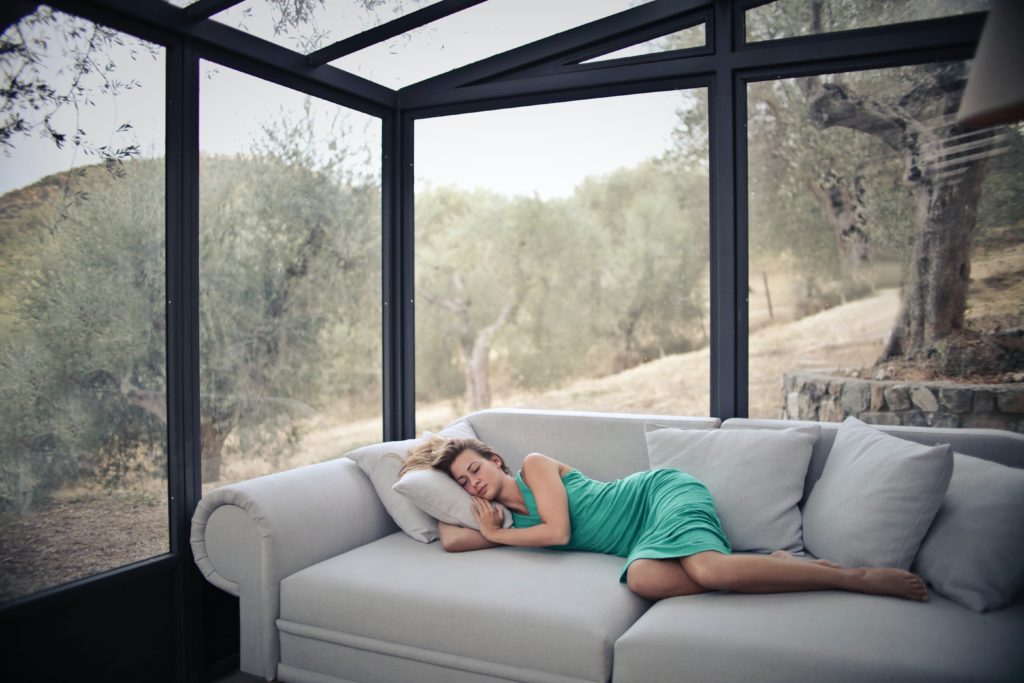 Sleep disturbance is fraught with unpleasant consequences – irritability, absent-mindedness, decreased productivity, and can also affect the condition of the skin. "When it comes to the number of hours of sleep, it probably hasn't changed much over the past few years," says Dr. Sophie Bostock, who focuses on sleep issues. – What has changed is its quality. Now we are influenced by all kinds of gadgets – phones, laptops and tablets. "
If you sleep eight hours a night, but still want to sleep every day and can't imagine your morning without a few cups of coffee, follow our tips and improve the quality of your sleep for sure.
Try going to bed before midnight. Why is it important? In the first half of the night, you go into deeper sleep phases, so you will be less likely to wake up. Set a hang-up time and stick to it, preferably even on weekends.
Put your gadgets aside. Each of us one way or another scrolls the tape before going to bed. Dr. Bostock argues that it is necessary to get rid of this mindless habit, as it harms both the eyesight and the skin of the face, and also reduces the productivity of sleep. Remove your devices an hour before bed and get a guaranteed sleep.
Don't drink alcohol before bed. While alcohol is relaxing at first, it can compromise your sleep quality. It's simple – the chemicals in alcohol disrupt the sleep cycle, preventing you from entering deep sleep and preventing your brain from fully rebooting.
Remember your sleep rate. The duration of sleep is individual, however, the optimal rate is 7-8 hours a day. Do not abuse its violation, as this leads to an increase in cortisol levels and serious illness.
Start a day planner. Many of us, already lying in bed, replay the events of the past day in our heads and make plans for the next. In order not to wake up in the middle of the night thinking that you have forgotten something, you need to keep a to-do list in a diary and write down everything that is important to you there.