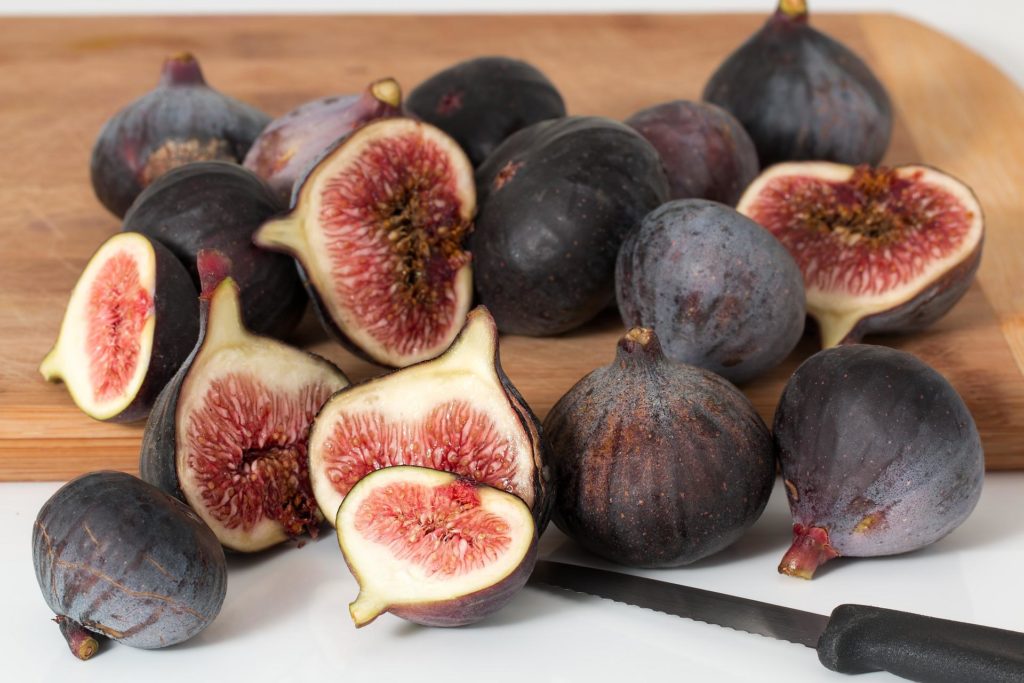 August is fig season, which lasts until October. Yes, it is not a local product, but why not try to diversify and supplement your diet with such a nutritious and exotic fruit? Before the demonization of fat began to wane and instead sugar consumption began to increase exponentially, figs were commonly used as a sweetener.
A nutritionist says that one small fresh fig (40 g) contains:
Copper (3% of the daily requirement), magnesium (2%), potassium (2%), vitamin B2 (2%), B1 (2%), B6 ​​(3%), vitamin K (2%)
Also iron, calcium.
Carbohydrates – 8 g
Fiber – 1 g
Let's talk about the benefits of fresh ones, because a large amount of sugar is concentrated in dried ones, and in this case, if you eat figs without restriction, you can get more harm.
Useful properties of figs:
Helps reduce pressure
Many of us use excessive amounts of salt in our daily diet, figs help regulate the balance between potassium and sodium by being quite rich in the former. In addition, the fiber in the content can help eliminate the excess of the second.
Improves the digestion process
If you suffer from constipation, then figs will help you on the way to regularity. This is facilitated by the fiber in the composition and the prebiotic property (food for bacteria that inhabit the intestine).
Affects bone density
Figs contain both calcium and potassium. These micronutrients cooperate and improve bone mineral structure.
Antioxidant activity
Correlates with the amount of phenolic compounds. Dark figs have more of them than light ones. There are more of them in the skin than in the pulp.
Be careful, figs can cause an allergic reaction! Even if it is not direct to the consumption of figs, a cross reaction may appear if you react to birch pollen.
Sometimes people complain of a burning tongue after eating a large amount of this fruit. This reaction occurs through a molecule of ficin, a proteolytic enzyme (breaks down proteins). To avoid such a non-specific "burn", use a spoon to scoop out the inner part separately from the skin, which contains more ficin.
Add to the diet in the form of a snack, snack, but remember that measure is the first step to health and longevity.